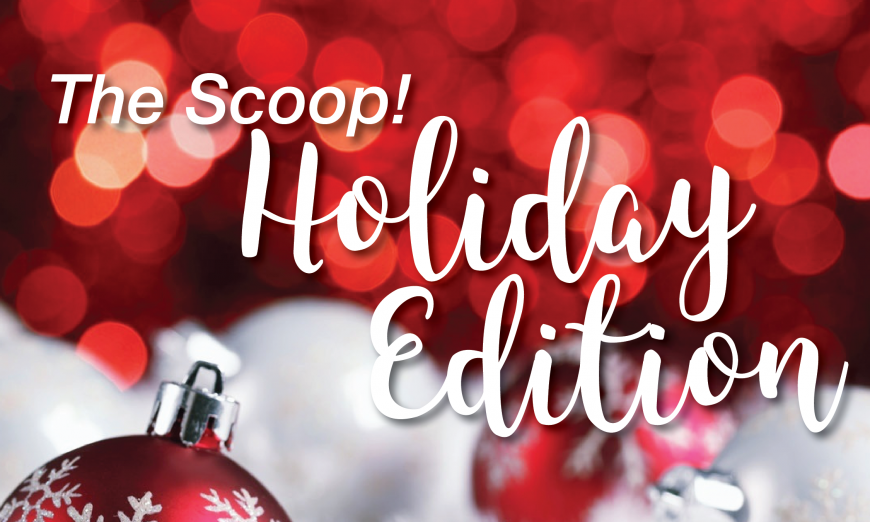 This special holiday edition of The Scoop! has all your updates on byPeterandPauls.com this season! From parties to gifting, catering to new restaurants, you don't want to miss The Scoop! on all our seasonal news!
---
First things first, here's your scoop on where to celebrate the holidays!
Join byPeterandPauls.com this holiday season for one of our many festive celebrations we host holiday parties, New Years Eve parties and even, Brunches with Santa! Take a look at some of our events happening this month and reserve your spot today by calling 905 326 2000!
Special Promotions:
Book a table of 12 for our epic Mardi Gras New Years Eve party, receive the 12th ticket free! 🍾 ✨  Call today before the offer ends! 905 326 2000 ✨
Available while quantities last. All 12 tickets must be purchased in one transaction to apply for this promotion. A total of 11 tickets will be billed, the 12th ticket is complimentary. 
Offer valid at The Manor Event Venue, Universal EventSpace, Paramount EventSpace and Bellagio Boutique Event Venue.
---
Holiday Shopping
Ditch the malls this season, and gather the best gifts for your loved ones all at Peter and Pauls Gifts! Call, click or come in to shop their collection! There is something unique and thoughtful for every person in your life! Check out the COO of Peter and Pauls Gifts Katherine Eliopoulos sharing all the tips, tricks and trends on holiday shopping!
---
Introducing our newest addition – The David Duncan House!
We are thrilled to announce the newest addition to the byPeterandPauls.com family, The David Duncan House. Dine inside one of Toronto's most historic restaurants, built in 1865 The David Duncan House has been restored to capture the Art Deco period. Sitting on 4.25 acres of land in a park-like setting, The David Duncan House can accommodate 300 guests for restaurant dining, social and corporate gatherings.
There are 4 private dining rooms ideally suited for entertaining corporate clients and special celebrations. An international assortment of soups, salads, desserts and an extensive cocktail, wine and aperitif selection will suit any style celebration.
Join us for lunch or dinner any day of the week, or reserve your spot today for our special Gatsby style New Year's Eve party!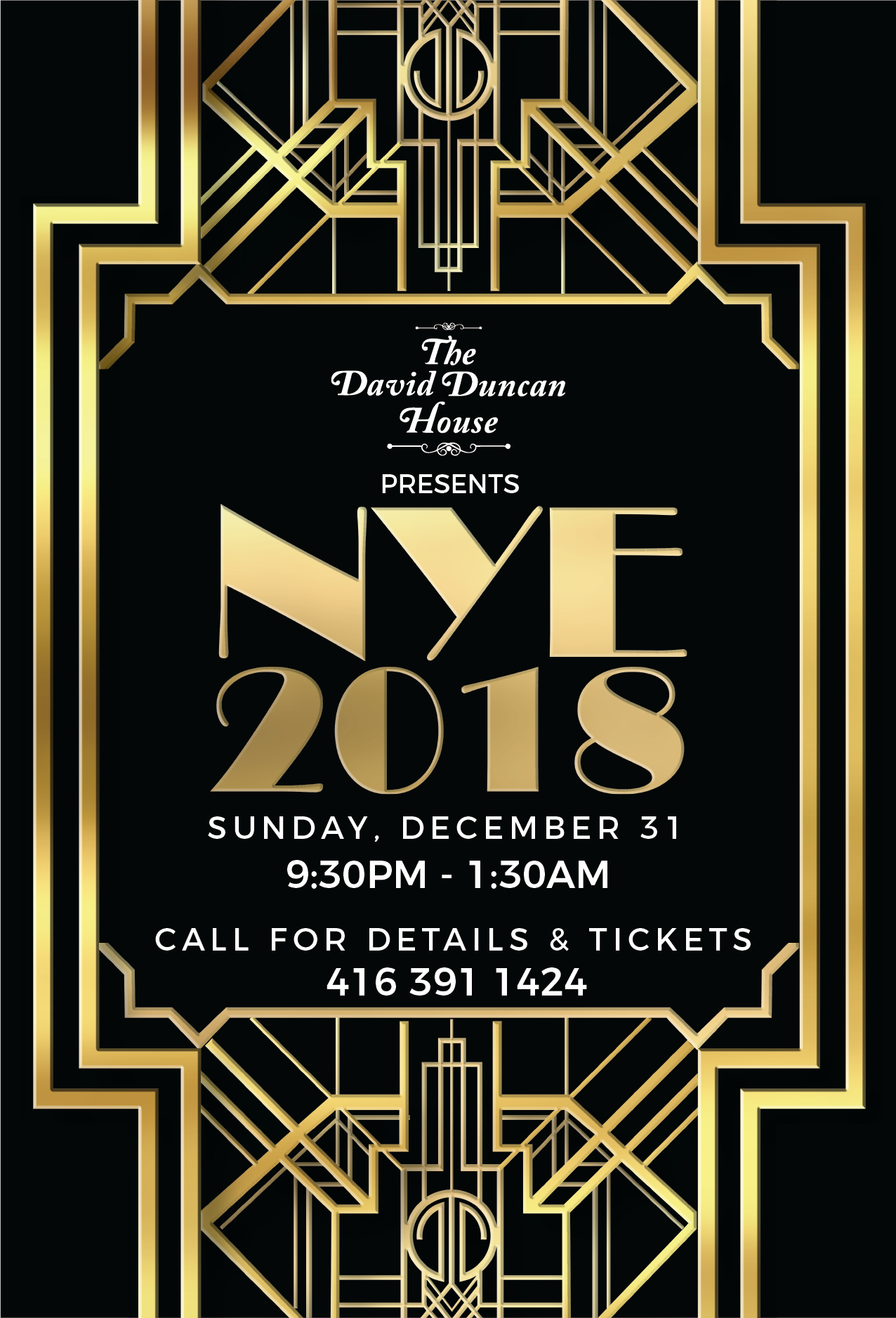 ---
Top Choice Awards – Vote for Bellagio!
Bellagio Boutique Event Venue has been nominated as the TOP EVEN FACILITY OF 2018 IN VAUGHAN! Click here to cast your vote today!
Bellagio is located in the heart of Vaughan, at the corner of Jane Street and Langstaff Road. The elegance and sophistication of the European influenced space will take your breath away. Featuring 3 non-partitioned rooms and a stunning cascading staircase this venue can accommodate seating for up to 800 guests. Bellagio's phenomenal food and service will delight your guests at your next celebration, come in for a consultation or join us for our Mardi Gras New Years Eve bash!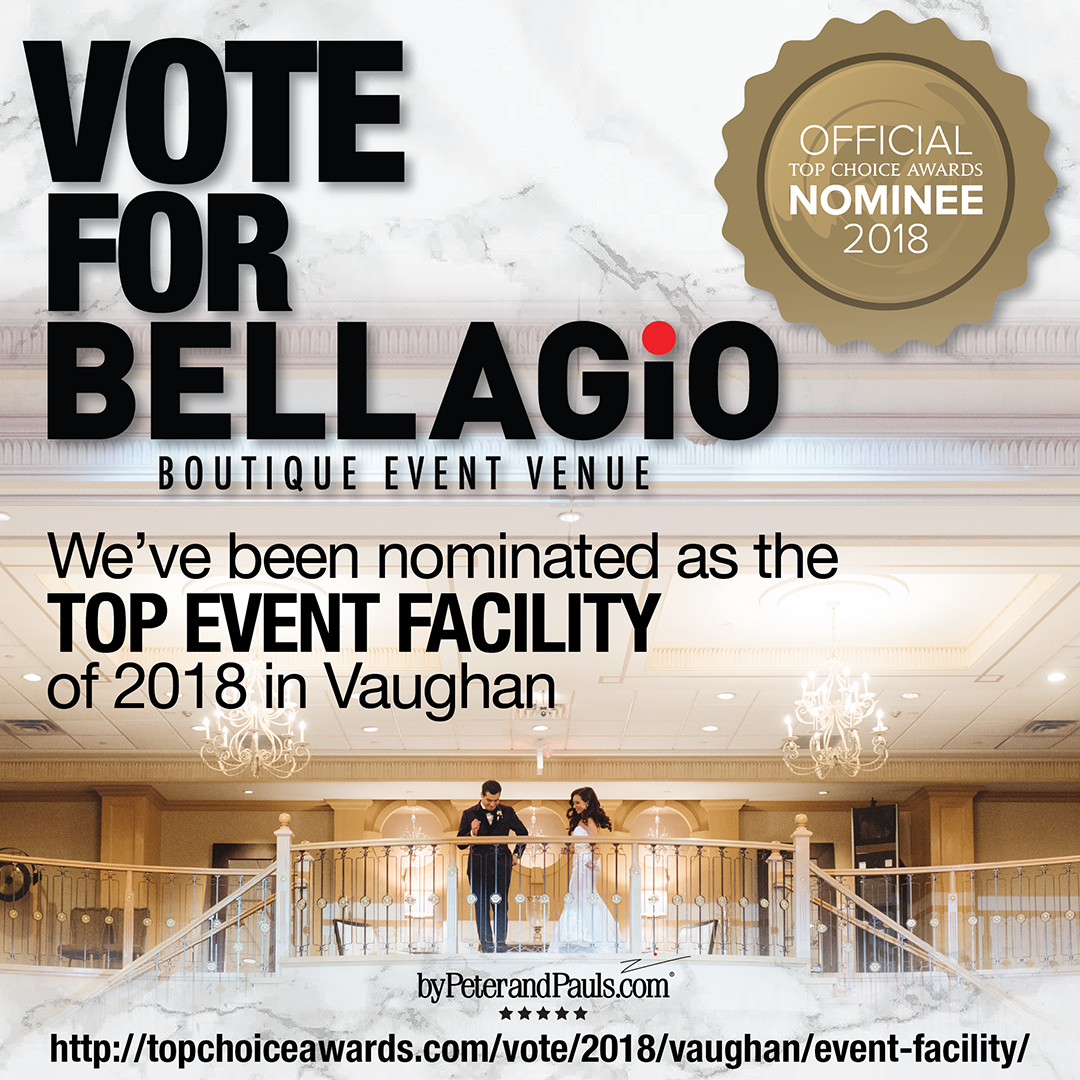 ---
Let PeterandPauls EventCatering cater your home or office holiday party!
Want to host a stress-free holiday party? Call us today to cater your home or office celebration! With unique menus to choose from and full-service décor, entertainment, rentals and staff PeterandPauls EventCatering will help you host the perfect holiday party!
Get in touch with us & inspire your holiday appetite! 1+ 905 326 6000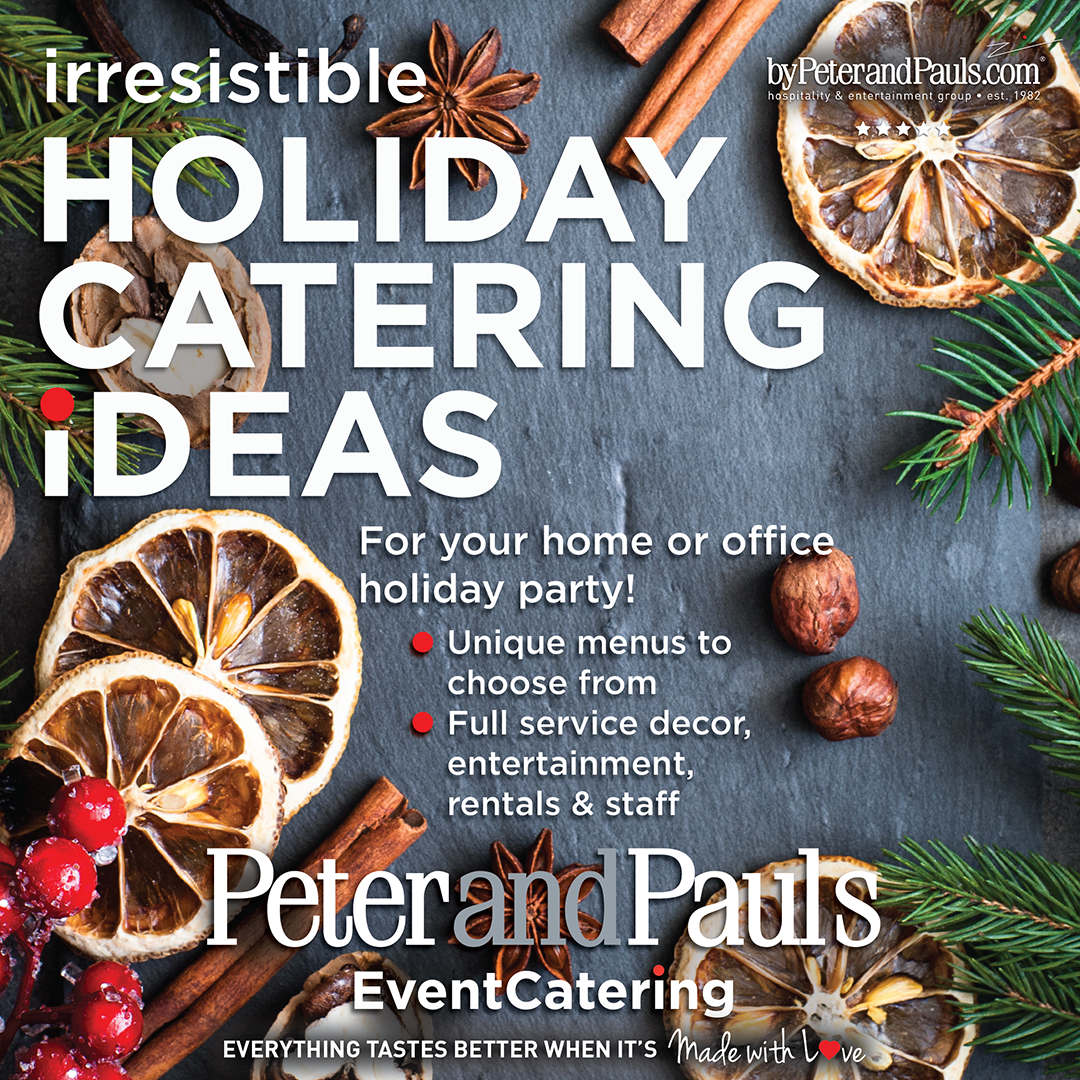 ---
Keep up with us!
We've hosted several awards and charity galas, holiday parties and anniversaries these past few months! We book up incredibly fast during this time of year, if you would like to host your party at one of our 9 venues call us today to work with our coordinators to create the perfect celebration!

Check out our social networks for the latest events and celebrations at byPeterandPauls.com!