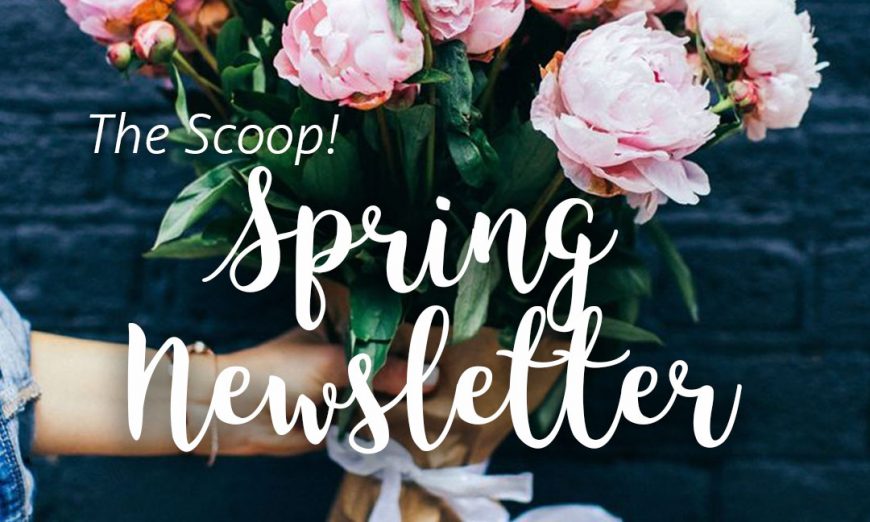 Welcome to our Spring Edition of The Scoop!
This edition is all about our excitement for warmer weather. With the sunshine, comes flowers, BBQs, patios and special occasions!
We share a recipe from our executive chef, explore spring's floral trends for weddings, provide patio party must-haves and share all the new and exciting things happening here at byPeterandPauls.com!
---
Our 35 Year Anniversary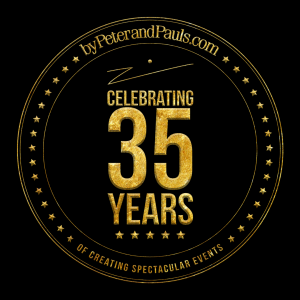 2017 Marks our 35th year of business. Over such time, we have become a leader and innovator in the hospitality and entertainment industry. Our story began with a local bakery and evolved with consistent hard work, creativity, and strong values, as our foundation. Fuelled by passion, and a vision to grow into one of the largest hospitality firms in Toronto, byPeterandPauls.com has become a multifaceted organization. Today, the business includes eight iconic venues and a range of services. Such as off premise catering from Peter and Paul's EventCatering, to audio-visual and DJ services by S4 Entertainment and Audio Visual, as well as graphic design and video production by Engine 8 Media, and finally, gifts for all of life's hallmarks from Peter & Paul's Gifts. We have everything you need to create an event from concept through to completion!
Although much has changed since our inception, few things remain the same, first, that people want great service and second, to enjoy delicious food. It is our founder, Peter Eliopoulos' great passion for delivering seamless service and spectacular events. While leading the industry's evolution, and continuously shattering the glass ceiling of flavor technology. This is what has kept byPeterandPauls.com on top for the last 35 years.
Congratulations to our founder Peter Eliopoulos & his family, as well as the entire staff present and in all the years past! Sending a special thank you to all of our suppliers and clients!
One brand. One vision. One goal; to lead and innovate the hospitality industry.
Happy 35th Birthday to byPeterandPauls, the best is yet to come!
Please follow our social media accounts for all the fun campaigns we have happening this year surrounding our 35th anniversary! Hint * There might be a few giveaways!
---
Chef Romy's GF Homemade Veggie Burgers!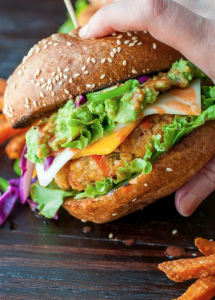 As the sun gets a little stronger and the flowers begin to bloom, burger season is now upon us! However… so is bikini and wedding season. So, we've asked our Executive Chef for byPeterandPauls Catering, Romy Jolly to share is favorite healthy spring recipe!
Of course, he never seizes to amaze us with his creations!
Behold; The Ultimate Veggie Protein Burger!
Chef Romy loves these patties because they contain healthy ingredients without losing any of the tasty and juicy elements any burger should have!
An interesting thing to note about these veggie burgers is the use of chickpea flour as a binding agent, it makes them rich in protein while absorbing a lot less grease than regular wheat flour. Also, it's gluten free!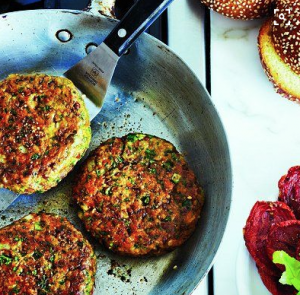 Ingredients:
VEGGIE PROTEIN BURGER (makes 6 large burger patties)
Finely diced onion – 1 medium
Finely diced red pepper – 1
Finely diced zucchini – 2 medium
Finely diced cauliflower – 1/2 small cauliflower
Chickpea flour – 1 cup + 1/2 cup
Chipotle mango spice (you can also use seasoning of your choice)
Directions:
Mix all ingredients together and divide into 6 equal portions. Do not add water. Flatten to make the shape of a burger patty. Freeze for 2-3 hours or overnight.
Deep fry or pan-fry until lightly golden. Be careful when deep-frying, as the oil might splatter out of the pot. Be sure to use a large enough pot that you can easily fry two patties at a time.
Once golden brown, carefully remove from the hot oil and put on paper towel to absorb the excess oil. Bake in the oven at 350 degrees Fahrenheit for 15 – 18 minutes or until just cooked through.
Serve on a soft gluten free burger bun topped with lettuce, tomatoes, cucumber, red onions & hummus or your favourite toppings.
---
S4 Entertainment and Audio Visual – Winner of Most Innovative Use of Event Technology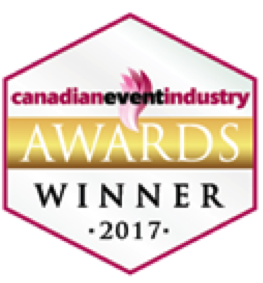 "The Canadian Event Industry Awards is the pinnacle mark of professional achievement and the highest honor a Canadian event professional can earn."
2017 marks the 20th anniversary of The Canadian Event Industry Awards, since its inception, the competition has become globally recognized as a symbol of excellence. Our team at S4 Entertainment and Audio Visual graciously accepted the award for Most Innovative Use of Event Technology for the 2016 BILD Awards Gala held at Universal Event Space.
"The BILD awards gala celebrates industry excellence in the land development and home building industry. There were a number of event execution challenges that required creative audio-visual solutions; over 47 awards handed out in less than 3 hours, a need for every seat to have a screen view, the brand enhancement of all sponsors and the need to engage an audience of demanding professionals. Our goal was to provide a dynamic stage set that allowed all media to play as required while allowing for the actual presentation of the award and winner's acceptance." – Dina Jeffery, Director of Business Operations at S4 Entertainment and Audio Visual
---
Flower Trends Spring 2017
Spring is in the air, and the best part is the beautiful blooms beginning to bud! We consulted with our in-house floral expert from Peter and Paul's Gifts on this season's floral trends for weddings and events; soft and pretty pastels, (especially blush) are the must-have colours! Also, succulents are a huge trend this season!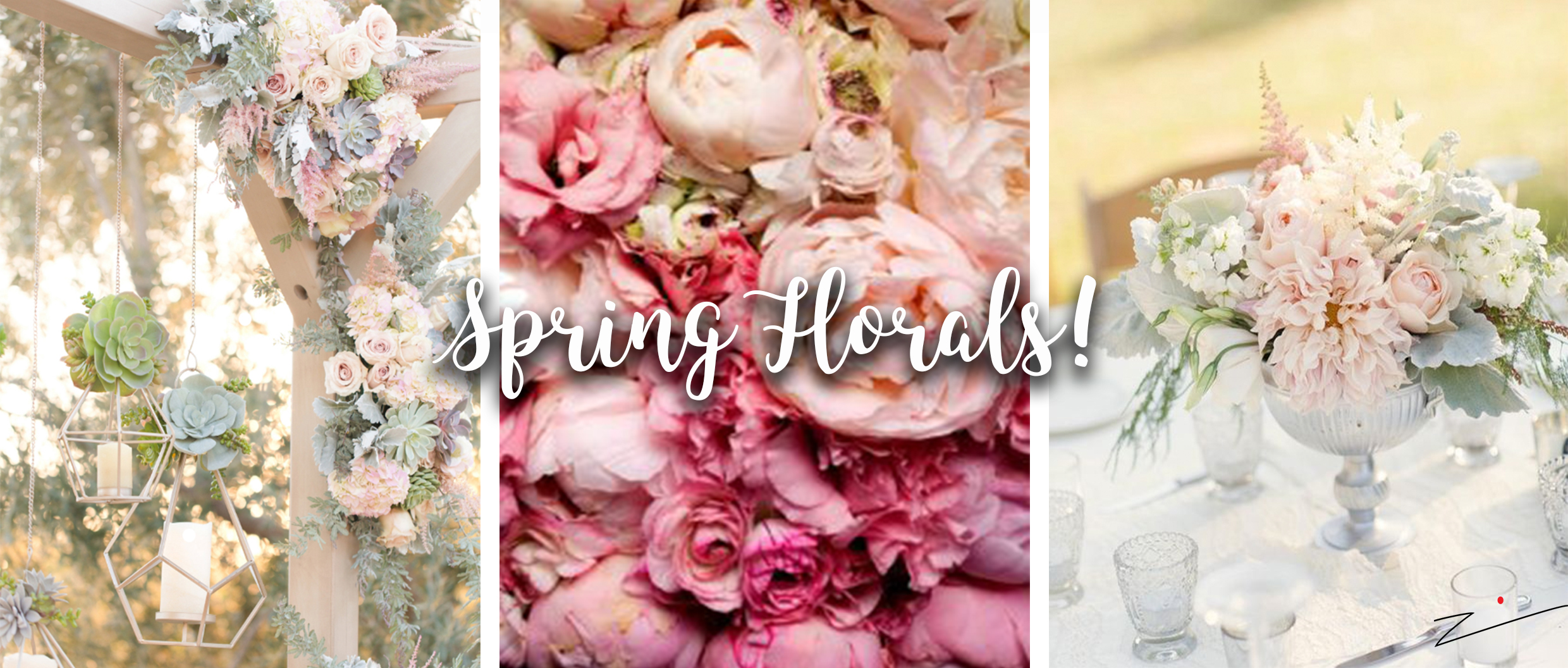 Did you know that Peter and Paul's Gifts can create beautiful flowers made to match specific colour palette, budget and design style? We work with you to create something unique, beautiful, and completely yours. Contact us Franca, our floral and gift specialist at 905-326-4438 Ext.2243!
---
Corporate Party Showcase – HRH Gala
The River Ball: Havana Nights by the River 
Our corporate team is always busy tying together corporate galas, fundraisers, award shows, trade shows and much, much more. They are always tasked with the challenge of delivering cutting edge design ideas paired with flawless execution to accommodate large gatherings and leave people coming back for more.
On May 4th our corporate planning team, along with Universal Eventspace and S4 Entertainment & Audio/Visual hosted Humber River Hospital Foundation's The River Ball: Havana Nights by the River. The event was spectacular! Not only did it feature amazing, tropical inspired décor, but also, Cuban-style entertainment and dancing, and the icon of sporting excellence that is, Michael "Pinball" Clemons as the evening's MC.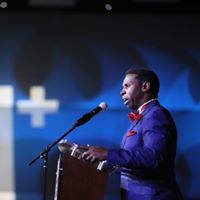 Guests were welcomed under Universal's grand canopy with valet services, a classic car on display and scenic picturesque views of the City of Havana. As cocktail hour began, guests trickled in wearing linen suits and dresses with a Havana-nights inspired style. With the tropical décor, white soft draping blowing in the breeze, authentic Cuban cocktail music, and an authentic Cuban cigar roller, the ambiance whisked us away from rainy Toronto to sizzling Havana, Cuba.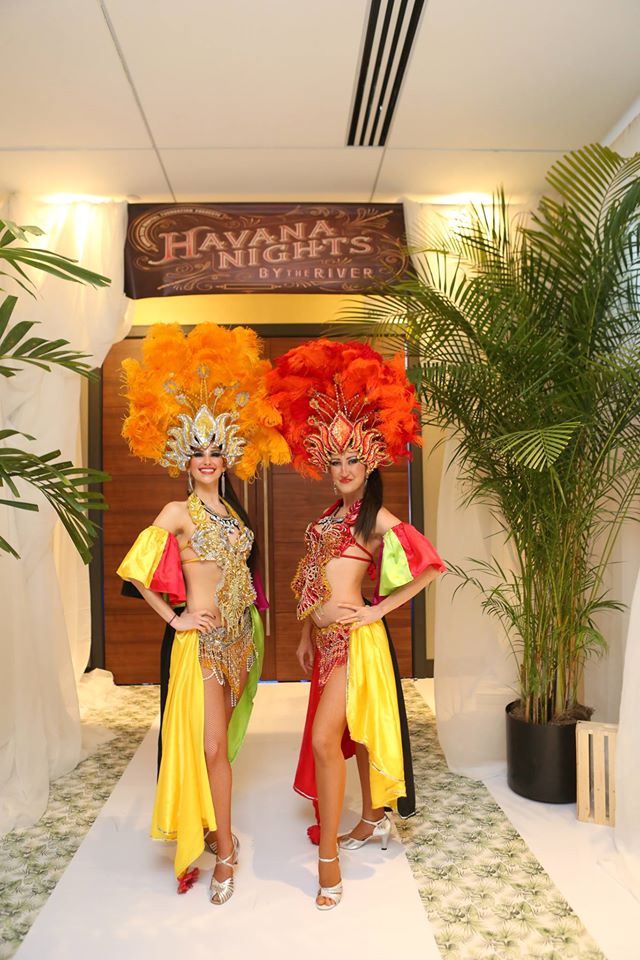 Before the clock struck 8, Humber River welcomed their 800 guests into the main ballroom to be wowed by incredible tropical centerpieces and vibrant décor! Soon after, they began their delicious Cuban-inspired 3 course dinner (featuring succulent Lobster tail!).  The room was lit up by the giant marquee letters, supplied by S4 entertainment reading #VIVAHUMBER that lined the stage, later to be the spotlight for the incredible Alter Ego band.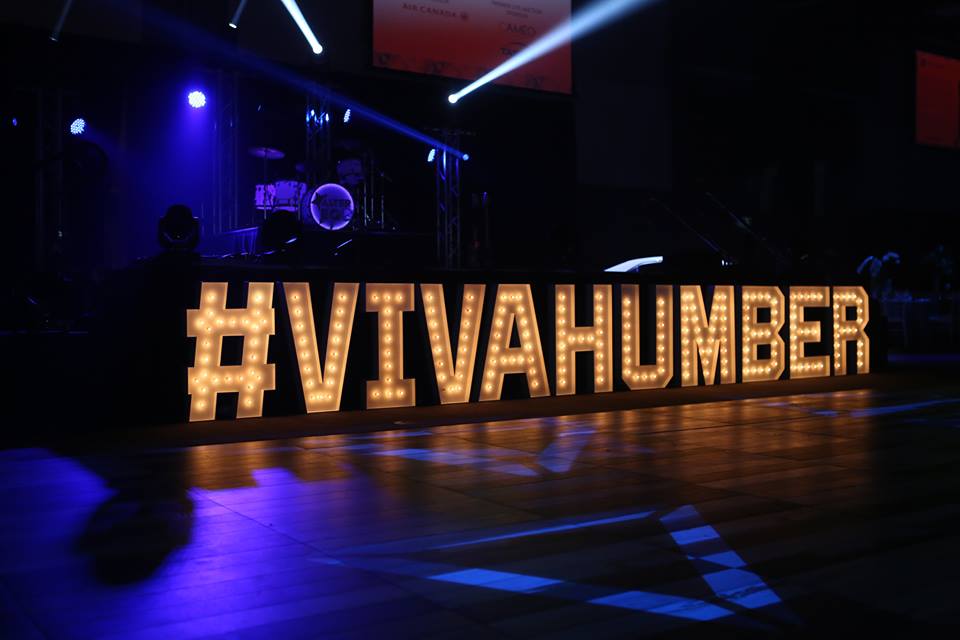 The event was full of special guests and contributors that had a vital role in the success of the evening, one of which was the surprise appearance of Blue Jays hall of famer Roberto Alomar!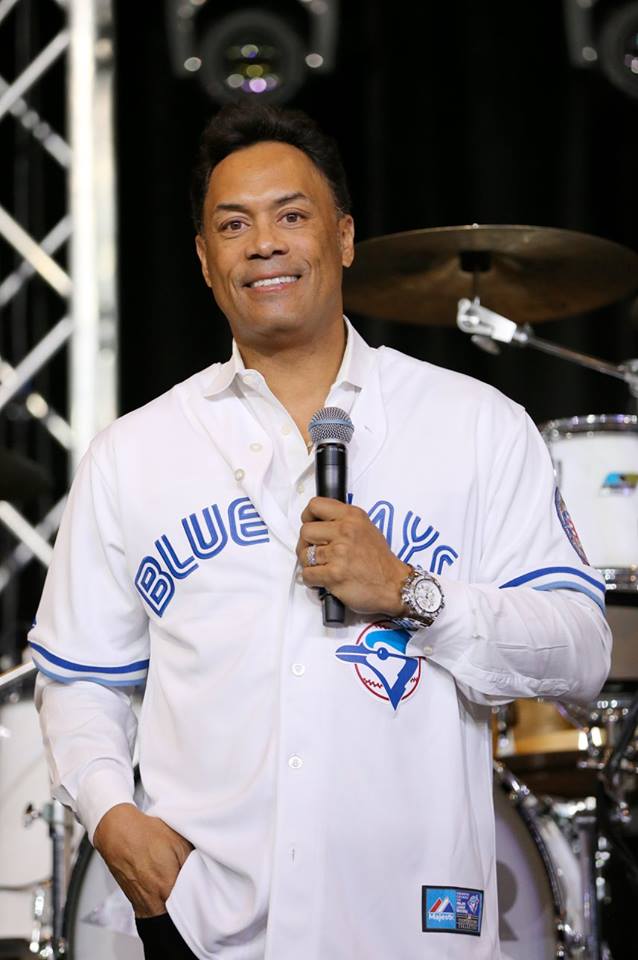 Just when the guests thought the incredible event was over, a Cuban coffee station, Nutella filled Churros and soft serve ice cream were served in the lobby leaving guests with a lasting impression of the fantastic night they had.  With the incredibly generous contributions of the guests, The River Ball was able to raise $730,000 (net) towards the opening of their next OR, which will change the lives of 1,195 additional people in the community this year alone.
Enjoy a recap of the wonderful event here! Courtesy of Spectrum6.
---
Patio Parties at Clubhouse
Sometimes, the best part about spring is finally being able to get out onto to a patio, enjoy an ice-cold beverage, delicious food and good conversation. Do this at our Clubhouse venue and you could enjoy a beautiful view too!
Our Clubhouse Eventspace is one of Toronto's best-kept secrets, located close to the airport, our clubhouse with a view offers all the must-haves of the perfect patio party.
1. Ice cold drinks
We love the thirst quenching flavours of a summer sangria! Served by the pitcher or as a floating cocktail. Or how about a mojito!? Either one is a must for any patio party.
2. Easy Bites
Patio parties should have easy-to-eat foods available. Items like shrimp cocktails, sliders or jerk-chicken skewers are a few ideas that can be eaten one-handed. The options here are endless, we can make any favorite food an easy eat!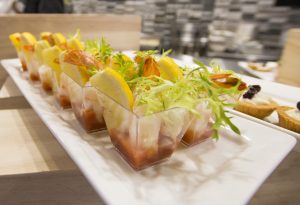 3. Fun Décor
Outdoor parties always have a whimsical, laid-back, and romantic ambiance. With the perfect backdrop of our golf course greens, décor for patio parties is simple. String lighting, lanterns or floating candles paired with floral vines will give your patio party the perfect backyard party appeal!
---
Spring Gifts
Spring and summer are full of special occasions, ditch the boring gifts and get your mom, dad, daughter, son, bridal party something they'll really love! Take a look at some our gifts trending this season!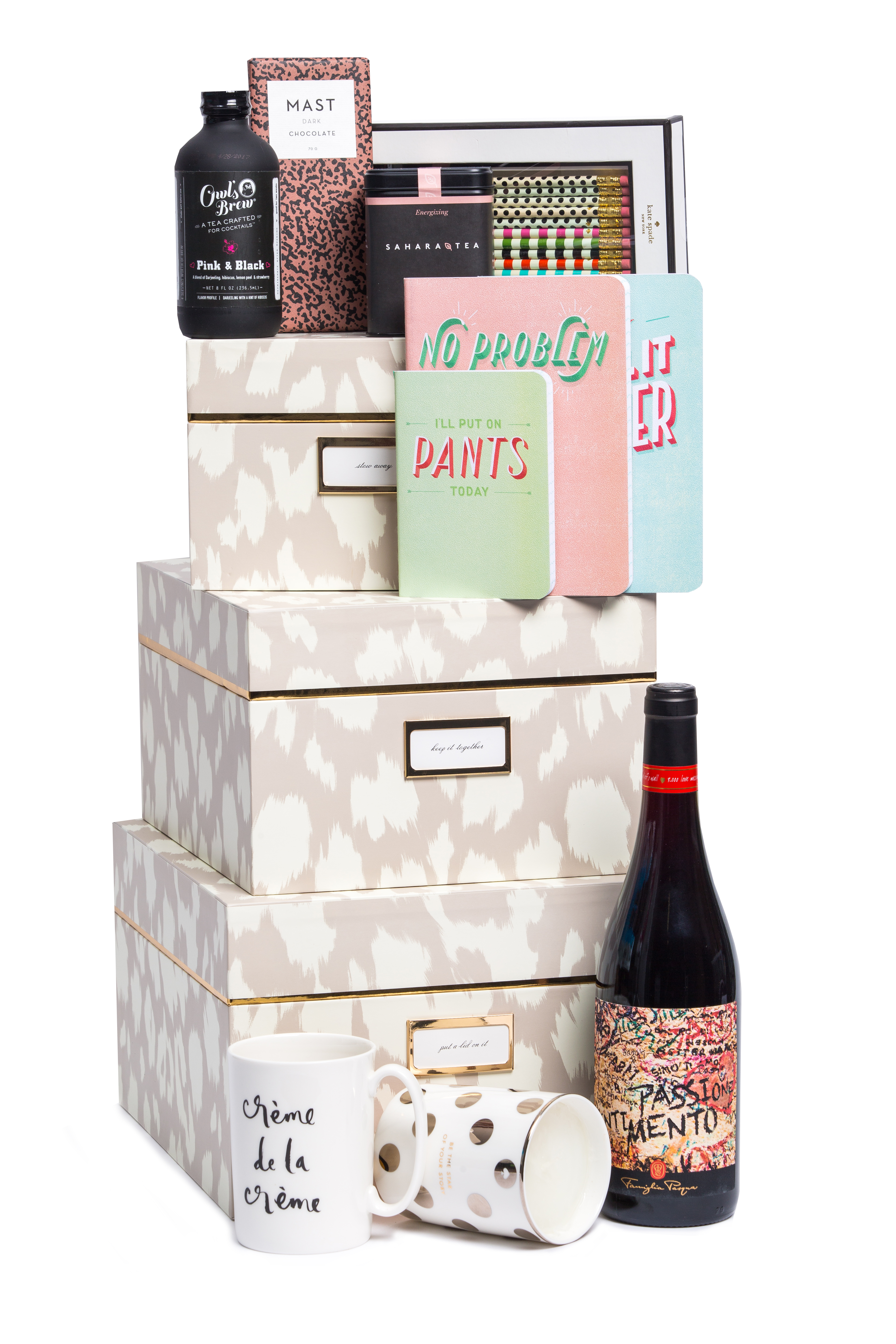 All of Her Favourite Things
For ladies with the most discerning taste, these Kate Spade storage boxes are paired with Kate Spade pencils, candle and mug, wine, premium tea mixer, chocolate, Sahara tea and mem notebooks.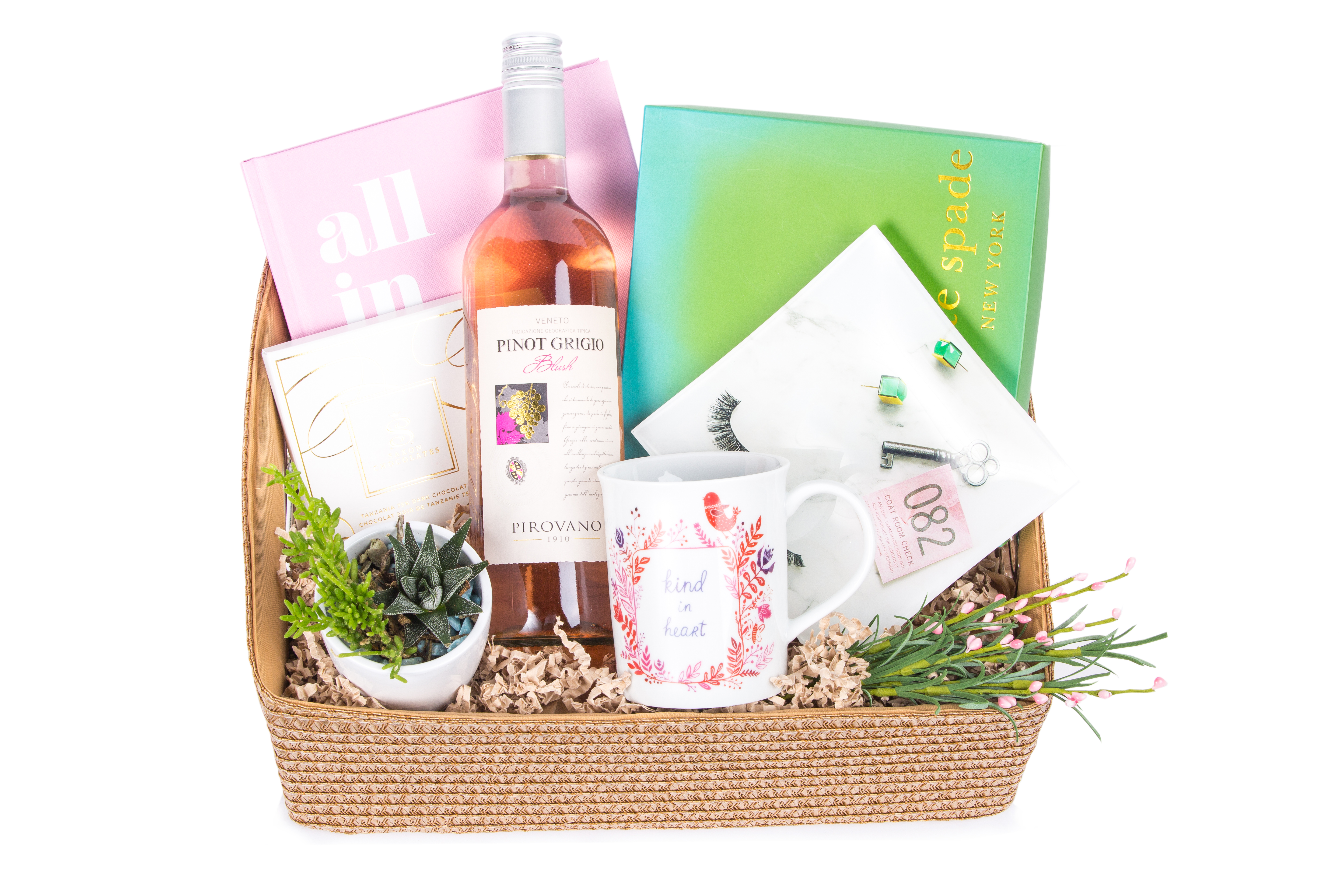 What a Girl Wants
Perfect for that trendy executive or your best friend, this gift includes a Kate Spade catch-all dish and lifestyle book, a bottle of rose, mug, chocolate and potted succulent.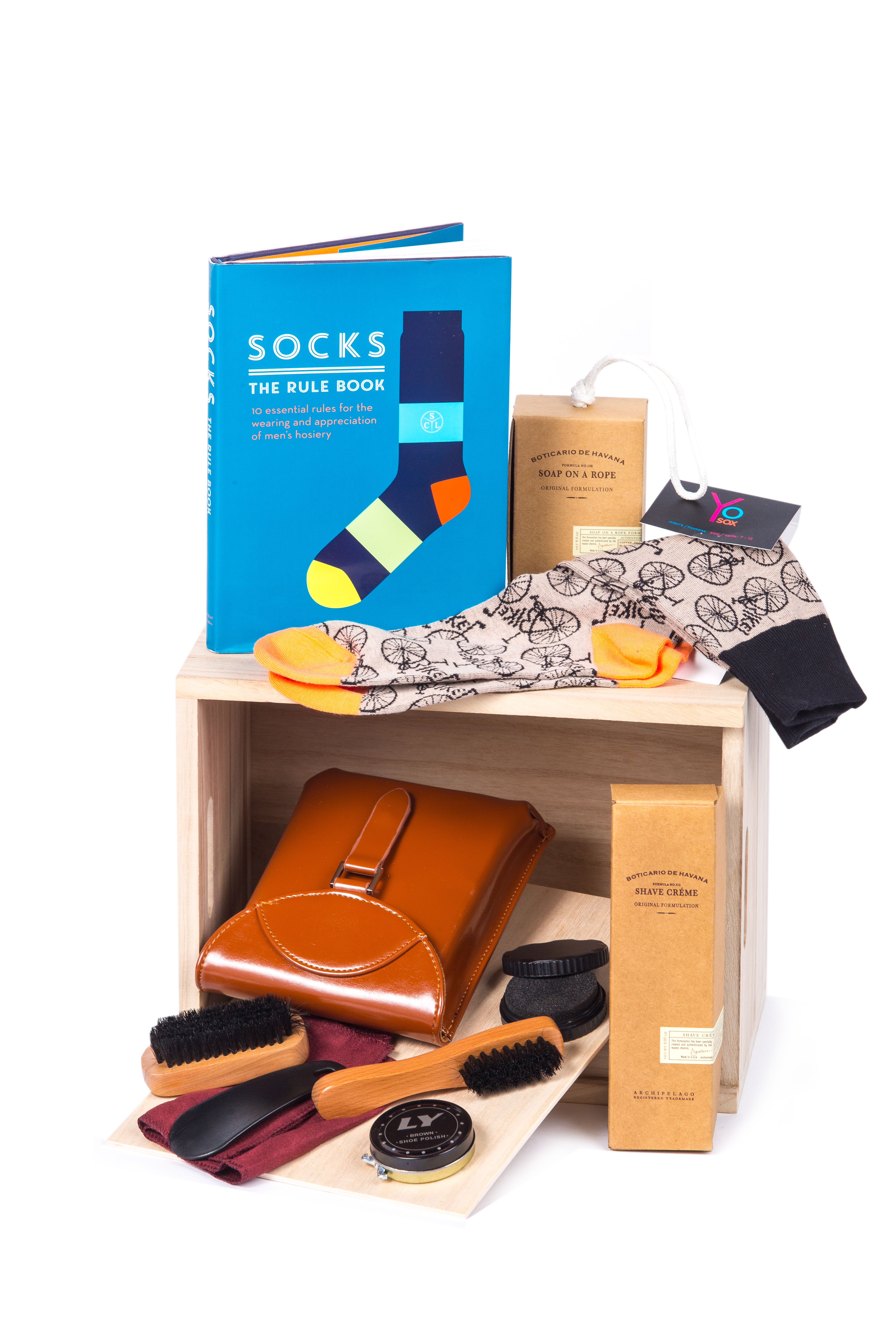 Put a Sock In It
This crate is perfect for that dapper man in your life, featuring a pair of Yo Socks, a novelty sock book, shaving cream, soap and a 7 pieces shoe shine kit.
For more baskets and gifting options please visit our website! 
---
Lunch at Savoy!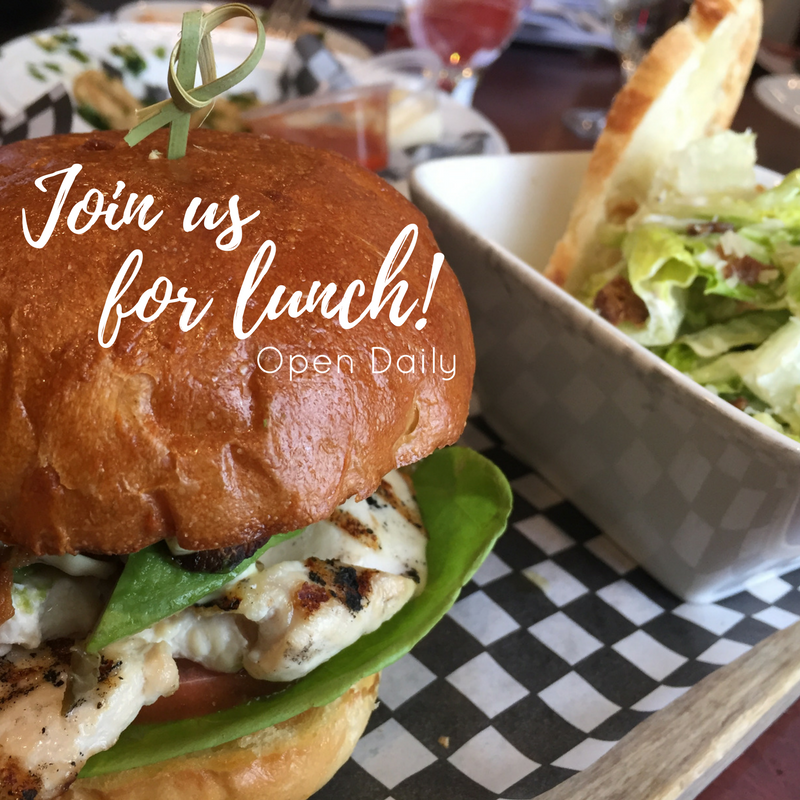 Did you know our eventspace offers a delicious lunch perfect for corporate meetings, team building lunches, or hosting out-of-town team members?
Menaggio Ristorante Grill & Wine Bar is conveniently located at
7255 Warden Avenue, Markham Ontario within Monte Carlo Inns.
Our menu offers a diverse selection of classic sandwiches, (with a twist of course!), DIY Burgers, Pasta and pub classics – like wings!
We also offer a take-out and catering!
Skip the busy corporate lunch rush hour and pre-book with us, knowing that the service will be quick and the food delicious! For inquiries please call: 905.752.2700
---
Thanks for reading our Spring Newsletter 2017, we hope you enjoyed our featured stories!
#madewithlove, your friends at byPeterandPauls.com!